Multimedia Production & Digitisation Services
Specialising in Heritage, History and Archaeology.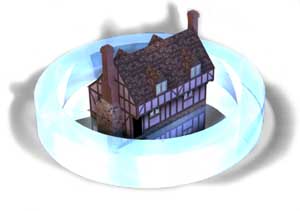 Middleton House provide web and multimedia development, broadcast quality video production and interactive new media. Our main areas of work have a factual or educational base, specialising in history, heritage and archaeology, but we are open to all subjects.
Our areas of expertise encompass a broad range enabling the provision of high quality media tailored to individual requirements. We are the only company in the North East of England to have been accredited with all three Certified Supplier Certificates from the Museums, Libraries & Archives Council (now part of Arts Council England). We are accredited in; care & handling of delicate objects, digitisation of 2D & 3D objects and accessibility of digital media.
Our trained staff can assist you in meeting technical and interpretative challenges.

Middleton House Productions can provide:

Web development and interactive new media
Documentary and events photography & videography
Broadcast quality HD video production
Digitisation for preservation and presentation
Digital image manipulation and restoration
Heritage interpretation and presentation
Mobile apps & augmented reality for heritage trails
Script writing services
Educational packs & eLearning




All services are available for delivery via a wide range of delivery platforms e.g. On-line, mobile, kiosk, solid state media, DVD or CD-Rom. Contact us for a quote.